Get to Know Cindy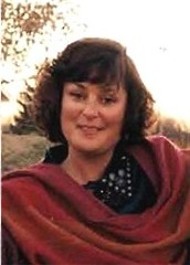 Cindy Sheff, Realtor in Santa Fe, New Mexico and along the Turquoise Trail
Because of my love for rural life, I specialize in finding unique Santa Fe homes on land for people seeking rural homes for sale in and around Santa Fe, New Mexico, including properties off-the-grid.  A Turquoise Trail resident, I am active in the Turquoise Trail community and specialize in Santa Fe homes on land, land sales around Santa Fe, and homes for sale along the Turquoise Trail.  I have been involved in the representation of the Galisteo Basin Preserve.  I work to find the perfect match for my clients from the East Mountains to the Pecos.
I am a leading individual agent for home and land sales in the Turquoise Trail area.  A founding member of Madrid Cultural Projects, Inc., I have been involved in historic preservation activities in the area, including the preservation and renovation of the Oscar Huber Memorial Ballpark in Madrid, NM, which was completed in 2011.  I have also participated in grant development for projects of the Turquoise Trail Association in support of the Turquoise Trail National Scenic Byway.
A New Mexico resident since 1989, I hold a Masters Degree in Social Work Administration and Planning from the University of Texas at Austin and I have been a licensed Realtor in New Mexico for over 10 years.  I was the top producer for Santa Fe Properties for the first half of 2012.
I have served in Senior Management positions throughout New Mexico with a focus on affordable housing development.  I am the former Homeownership Director of the New Mexico  Mortgage Finance Authority, responsible for the first-time homebuyers program throughout New Mexico.